If the word "Heroine" is typed in Google, then we receive the Wikipedia link of the film "Heroine" starring Kareena Kapoor, and several pictures of film heroines. You will never find any results or even a mention of Sunitha Krishnan, a heroine in real life, and a major face of hope to sex traffic victims everywhere.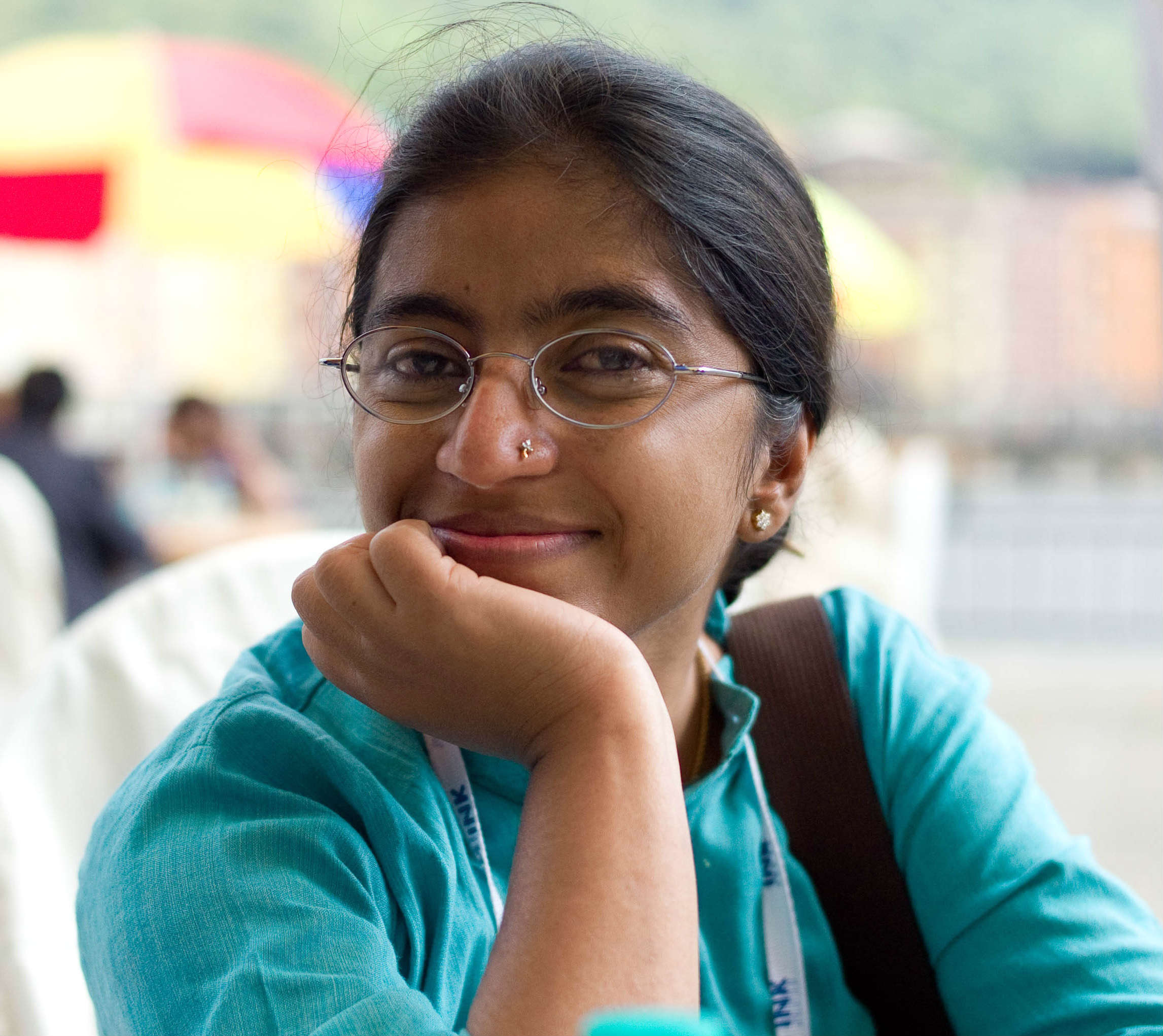 Her Life
From an early age, Sunitha displayed her passion for social activities. Be it teaching mentally challenged children to dance at age eight, or running a school in slums for children in unfortunate situations by age 12. However, this young lady, who had dedicated her life to good deeds, was not rewarded for her work. Instead she suffered the worst thing any person can suffer through. While working for Dalit literacy, Sunitha was gang raped by eight men. At age fifteen, such an incident would be enough to break any individual. Sunitha Krishnan however, was not just any individual.
Prajwala
In 1996, she found a fellow soul Brother Jose Vetticattil, and founded Prajwala, a school for the children of sex workers, in an abandoned brothel in Hyderabad. While at first Prajwala was a huge struggle for them, due to the lack of funds, now, Prajwala is an established institution having helped thousands of sex workers and sex traffic victims to make the transition into this judgmental society. Sunitha works as a full-time volunteer in the organization, and has many times spoken out about not only the indifference of society but the stigma with which they view rape victims.
In 2003 the Andhra Pradesh government passed the recommendations drafted by Miss Krishnan as a "Policy for Rescue & Rehabilitation of Victims of Trafficking".
She personally has been involved in many social awareness activities to bring the plight of victims to public eye. Sunitha has also stated, "My time is primarily for those who need my help". She has encouraged the public to stigmatize the families of the rapists and the rapists themselves instead of the victims of their atrocious crimes.
She has made numerous films and documentaries about the plight of victims and sex traffic victims. Along with her husband, filmmaker, Rajesh Touchdriver, she made several films based on Prajwala. Her films won several awards.
She has also appeared on television programmes like "Satyamev Jayathe" due to which large hedge funds were raised. Also placements were offered by companies for the victims.
Sunitha worked with the Andhra Pradesh government and an NGO police tie up to bring an end to the sex trafficking that is still running rampant all over the state, the country, the world.
Sunitha Krishnan has been assaulted fourteen times, be it poisoning, or a sumo trying to run her over. Such attempts have only made her more determined in her stand against the sex trafficking.
There is no doubt at all that it is Sunitha Krishnan who is a true heroine. It is people like her who stand up to the violence, to the senseless atrocities that show that there is still hope for this society.
"I live for the smiles of children I have rescued." – Sunitha Krishnan, the modern heroine.
Thank you for reading our article and if you have any doubts/queries/suggestions, please feel free to comment below. If you find this article useful and knowledgeable, please share it with your circle. You can even contact us privately through the contact form or through social networking sites like Facebook, Twitter, Google+ etc.