Born on 20 August, 1946 Nagavara Ramarao Narayana Murthy commonly referred to as Narayan Murthy is known as the one who made Infosys what it is today. He is an Indian IT industrialist and co-founder of Infosys. He completed his engineering from National Institute of Engineering University of Mysore and masters from IIT Kanpur.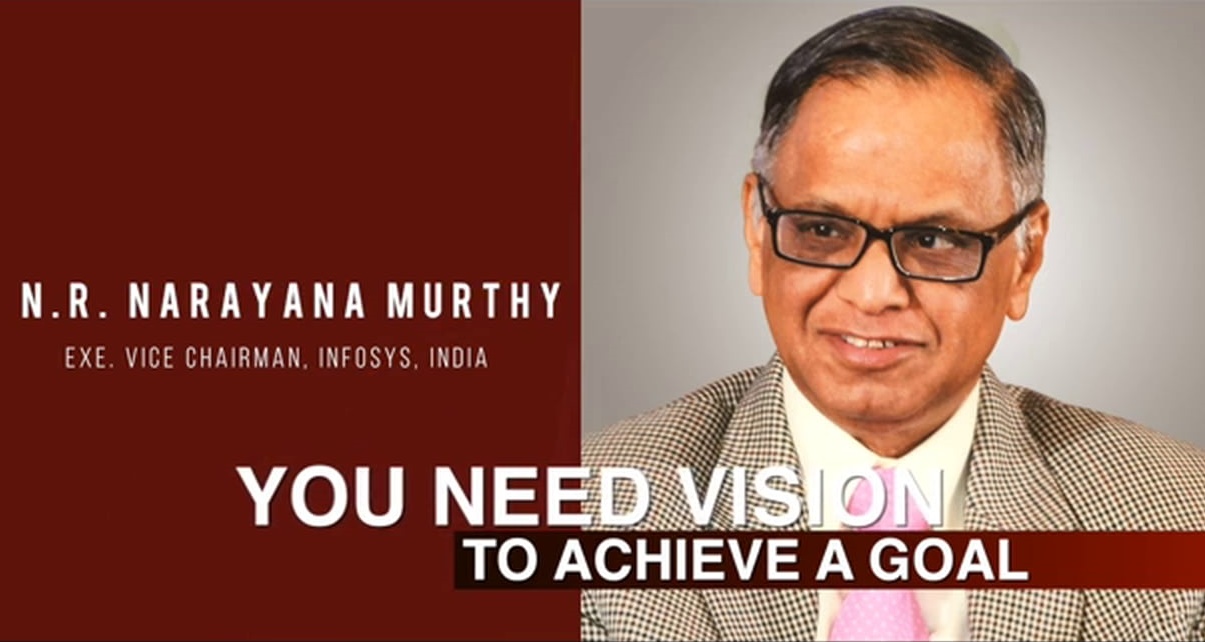 The Humble Beginning
Prior to starting of Infosys Murthy had worked at IIM Ahmedabad as chief systems programmer and Patni Computer Systems in Pune. He started Infosys in 1981 with six other software professionals with an investment of Rs.10, 000 given to him by his wife Sudha Murthy. But Infosys was not Murthy's first entrepreneurial venture. It was a company called Softronics, an IT consulting firm that Narayan Murthy founded in Pune in 1976. Narayan Murthy's hardworking and leadership skills ensured that plans of their company were well executed and this made all the difference. Murthy served as CEO of Infosys for 21 years. He serves as an independent Director on the corporate board of HSBC and has served as the Director of the boards of DBS bank, Unilever, ICICI and NDTV.
It was Murthy's dedication that was successful in bringing growth to his company and breeding the new IT wave into India. He is aptly addressed as the "father of Indian IT sector". It was his immense contribution in pioneering outsourcing to India in the IT sector that helped the Indian economy immensely and gained him laurels and regards from Indian citizens as well as worldwide audience. From starting with a small enterprise with an investment of RS.10, 000 today Infosys has 3 billion dollars in revenue, 70,000 employees and over 500 customers.
Family and Achievements
Narayan Murthy married Sudha Murthy a fellow electrical engineer. She is now a social activist and author. They have two children Sohan and Akshata Murthy. Narayan Murthy is considered as one of the top five entrepreneurs in India. In a poll conducted by Asiaweek he featured among the fifty most powerful people in Asia. He has been the recipient of Padma Bhushan and Padma Shri awards for his achievements.
His Values
Narayan Murthy a self-proclaimed socialist in mid-1970's was jailed for 72 hours in Bulgaria. The experience taught him that entrepreneurship and job creation is the way to alleviate poverty.
Murthy's role models who inspired him to do better in life were his teachers both in school and university who taught him to be inquisitive and articulate. The feeling of charity and humility were developed by the teachings of his parents who always stressed on putting public good before private good and emphasized the importance of sacrifice and humility.
"Performance leads to recognition. Recognition brings respect. Respect enhances power. Humility and grace in ones moment of power enhances dignity of an organization." These are the words of Mr. Narayan Murthy. These are the words he has always believed in and stood for. He is a source of inspiration for every Indian. And hope that India's youngsters learn and get inspired from this great man.
Thank you for reading our article and if you have any doubts/queries/suggestions, please feel free to comment below. If you find this article useful and knowledgeable, please share it with your circle. You can even contact us privately through the contact form or through social networking sites like Facebook, Twitter, Google+ etc.