Blogging is a very very long journey. If you decided to take part in it, then you will continue it over the years.
When setting up a blog, the first thing that comes to your mind is getting a good domain name. Your domain name is your brand and changing a brand name is not an easy process. It also defines what you can do with your brand. So you need to put some extra effort when you're choosing a domain name for your business or blog. Here are a few tips to choose a good domain name for your blog or website.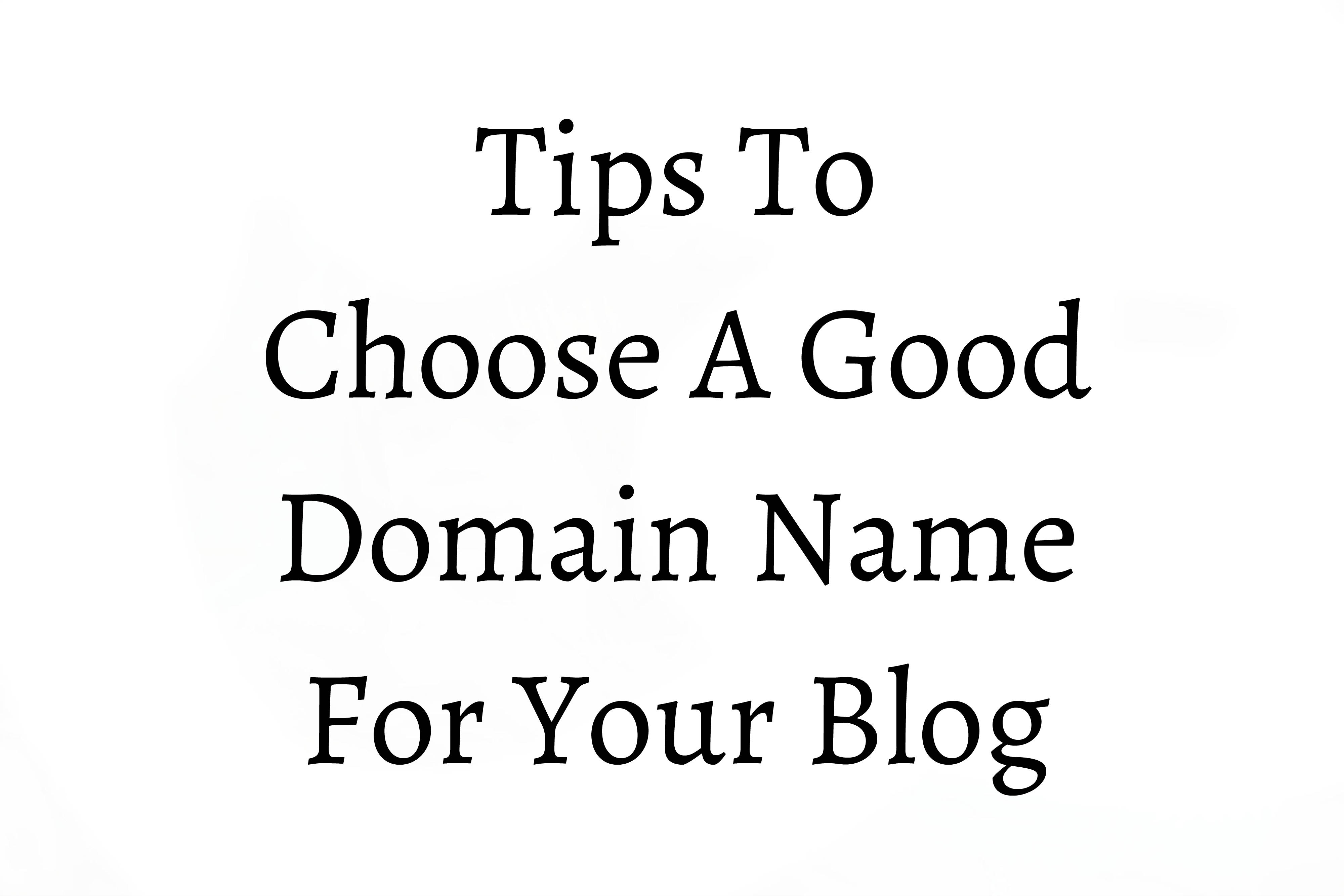 Why to pick a Good Domain Name for your Blog?
Picking a good domain name for your blog from the starting is recommended because once you chose a name and started using it for some period of time, then it will turn into an identity of your blog and changing that will certainly have negative impact on your blog.
The reason that I'm saying this is mainly because changing the domain name after some period of time is like starting all again from the start. You don't want to do this once your blog is getting regular traffic and you have built up a brand. You have to work again for Google page rank if you change your domain name in the middle of your journey. The Alexa rank and other ranking metrics will drop too because all these rankings are associated with the domain name. So that you have to pick a good domain name that you can live with from the start. Now, the question is how to pick a good domain name.
How to pick a Good Name for your Blog?
There are no hard rules to pick a domain name. So use the following points as a guideline to choose your domain name.
1. Use Keywords: Using keywords in the domain name describes your blog. The domain name should say about nature of your product or service. The visitor should get an idea of what the website is about just looking at the domain name.
2. Easy To Remember: The visitor should be able to remember the domain name for revisits and if the visitor can't remember the domain name you can lose the potential traffic. So the domain name should be easy to remember. It can also spread the world through mouth if the domain name is easy to remember.
3. Keep The Domain Name Short: A domain name should have less than 10 characters. So that it is easy to remember. If the domain name is too large, visitors may get confused and can be easily mistyped in the browser.
4. Use Hyphens If Needed: Use hyphens (-) between your domain name if needed. For example "www.username.com" is taken then you can try "www.user-name.com". It also helps in improving readability and search engine ranking too.
5. Think Local: If you are doing local business then think about adding your region or state in the domain name. Only do this if it make sense though.
6. Domain Name Extension: Try to get Top Level Domain extension ".com" as it is most popular. It is also the most accepted domain name extension. When people think about a website, they mostly prefer .com extension to browse often. You can also use .net or .org in case if you cannot get .com extension.
General Things To Be Aware Of
1. Avoid Copyright Issues: Make sure that your domain name is not copyrighted.
2. Be Aware Of Scammers: There are a lot of scammers. So buy your domain name from an ICANN's (Internet Corporation for Assigned Names and Numbers) accredited registrar's list.
Thank you for reading our article and if you have any doubts/queries/suggestions, please feel free to comment below. If you find this article useful and knowledgeable, please share it with your circle. You can even contact us privately through the contact form or through social networking sites like Facebook, Twitter, Google+ etc.