It is hard to believe, but this year, in less than eight months, newer version is going to get released.
Few months before I reviewed the game and gave some recommendations or detailed wish list for the next version. Now after three months I have more insight into the game and have more wishlists for the newer game. There is no doubt that this is one of the finest versions ever produced, but as you spend more and more time on the game, you wish to add other features to the game.
Given below are the 14 features or improvements which I want to be there in 2K19.
Gameplay
Adding more defensive badges- offences still hold a strong position in NBA2k18. Nerfing offensive badges are some of the measures that provide balance to the game. Adding more defensive badges is another way of keeping the game in balance. As it is seen some players with infinite Range badge destroy defense from unexpected positions. What needed is something beyond lockdown defender. Here 94feet badge can come to the rescue. It can be applied on the defenders who guard against a men in the entire court. Stamina drain is needed here and same check and balance for the overpowered offensive badge. Those badges which are activated by the Activity should also be included. Like an intimidator badge can be helpful. Players who do any hard foul can cause a temporary decrease in the opponents offensive attributes, but he will risk receiving a flagrant foul or a technical foul. You can also add badges by purchasing them with the VC  you have collected.  For getting VC's in this year's title you can try nba 2k18 locker codes available online.
Including this would add another strategic completeness to the badge dynamics.
Improve Big Men ball security- It is easy to strip away the Bigs. Sometimes an appearance of bump can dislodge the ball. It becomes difficult to hit a cutting big man in the lane with a pass.
Player creation
We need to admit that last year's CAP and MyPlayer editing options were a disaster. Nobody expected it from a game which carry so much of reputation. Lot of scope for improvement on this front is visible. Entirely new list is required just for the creation suite. Though I added many suggestions in the wishlist but following aspects also needed to be looked if they want to make the CAP system to be the best among available.
Face uploading option- the reason why Wwe2K has best character creation option is because they allow their users to fix their own face or others faces onto their favorite players by uploading. This give you capability to create realistic versions of people and also let you add yourself to offline rosters.
Upgrading facial hair option- NBA2k18 had very embarrassing facial hair features. Neither the appearance of the moustache were closer to reality nor many choices available. What we need is some shadow features and more choices if this is to become an inclusive creation feature.
Facial scars- there are other 2k games which offer better facial imperfections like broken teeth, scars etc. We want something similar in the next edition of the game.
PLAY NOW ONLINE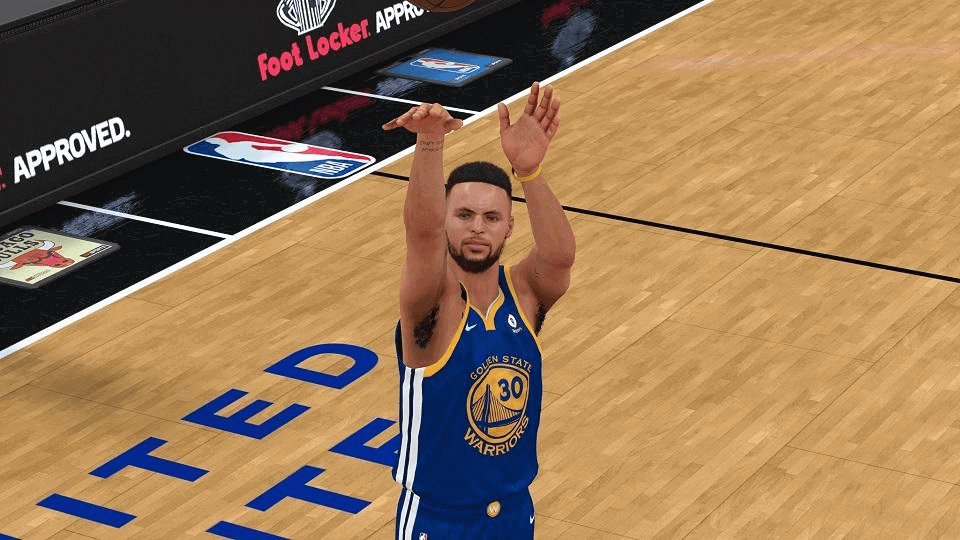 The most undervalued modes and styles of play in the NBA 2k world. But there are still some items that need to be addressed.
New Ranked match system- redundancy in the team selection is the worst aspect of PNO. Golden state warriors, Cleveland cavaliers and Houston rockets are three most desired teams. I would like a tiered matchmaking structure. There is already tier 2, 3 teams in PNO and game rewards those players who play and win with bad teams. But still there is not a lot of variety visible. If players are made to select teams from all the three tiers than it can balance the game a bit.
My team
There were quite good numbers of features added to MyTeam for NBA2k18 in SuperMax and Packs and Playoffs.
Better at connectivity- unluckily the system is most troublesome from the point of view of functionality and consistency. I don't want to be very loud in presenting my problem but I do need to express that connectivity is a issue here.
New stars card types- there is one suggestion about new stars card type. We know of moments, diamond but there could be a new entry of projected stars. Players could be drafted in the lottery and card can be given to their names specifying their ceiling. For various players Projected card might be highly valuable.
The Neighborhood
This is a highly imaginative concept that is more ambitious than in any other sports video game ever seen. Though there were some initial glitches but afterwards it got its momentum. Unfamiliarity with the four or five streets was a delightful experience for the first three months, but travelling from point A to point B just creates delays.
Better and lager Neighborhood- I would like a better Neighborhood in the newer version which includes a larger neighborhood, developed transportation system, more business, activities, challenges etc. Also transportation system should have appropriate speeds considering its type, like in NBA2k18 skateboard and bicycle are slower than your player's sprint.
Grounds and parks
I would not point out any mistakes in the Park feature as it wasn't meant to be closer to reality but I would talk about something in the structural domain.
Something like esports is needed-   Park needs street ball tournaments and leagues so as to get linked to ProAm. Park and ProAm are different features and both of these requires different skill sets to master each of them.  
ProAm
Need for lobbies and private matchmaking- without any doubt these two features must be added to next version of the game.  Though there are other loquacious features like Pro-Am, non-inclusion of others like lobbies and private matchmaking is surprising.
Get rid of time out calls which disturb the steal animation- one thing that annoys me most during the procession of a game is timeout opted to prevent a steal. A player may be in the mid of carrying out a steal but before that an animation follows which allows the opponent to take timeouts. This must be taken care of in the next version.
Bring a competitive and free style of play- a much more competitive style should be used that levels with the build NBA2k league uses. It will help those who are aspiring for a career in the league. Also it must reflect the authentic brand of virtual loops. Nobody will associate with a league that is ultrarealistic. If anybody want a easy game without spending time in the park, than there must be another lobby for them.
lookout or watch mode- with growing component of esports there is a need for scout or watch mode, this will allow those leagues with smaller user run to function.  
Thank you for reading our article and if you have any doubts/queries/suggestions, please feel free to comment below. If you find this article useful and knowledgeable, please share it with your circle. You can even contact us privately through the contact form or through social networking sites like Facebook, Twitter, Google+ etc.