Data governance is a market and concept that means something different to different individuals. It is more than an IT role. People need the ability to discover all data; track its lineage and physical existence; understand what it means in the context of a business; and maximize its value, quality, and security.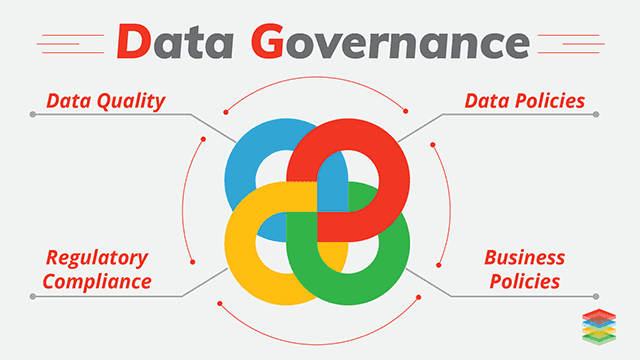 There is data literacy, data cataloging, and enterprise modeling software that meets all of the needs quickly. There is no time to waste in terms of operational excellence, competitive differentiation, and risk management. Data modeling applied to enterprise architecture modeling, and the business process breaks down technical and organizational silos for collaboration and key data. Listed below are five best practices for improving data governance.
1. Assess Data Quality
Tackle the quality of data management problems. Perform an analysis of the state of current data. Missing fields, duplicates, inconsistencies, and errors are difficult to identify because of bad data buried deep within a system. External sources like third-party data providers, social media channels, and external applications, receive bad data.
An independent analysis provides an organization with in-depth information that includes detailed and accurate statistics about the data quality of an organization. The business then formulates or refines a management strategy tailored to the organization's needs.
2. Build a Data Firewall
Data is an information asset. Organizations need to treat it as such. It has financial value. The number of people able to use it increases its value. Feeding inaccurate data into the mastering system makes it challenging to gather actionable information and clear business insights. It causes damage to useful data. A quality firewall both detects and blocks data that is bad.
3. Unify Business Intelligence and Data Management
Even with the best policies for governing data in place, a firewall is not enough data protection. The volume of data flowing through enterprise systems makes it challenging to maintain the quality of data at all times. It is impossible to manage record-by-record or try to govern all data collected by an organization. To succeed, an organization needs to identify the type of data and the volume that requires governance and prioritize it.
4. Make Users Stewards of Data
Organizations realize the professionals using the data need to have a stake in the data they help create and feed to IT systems. Choose a director from the business group to address all related data needs of the group. Multiple individuals are another option. Each is responsible for specific areas of the business. These overseers are leaders in data integrity resolution and act as liaisons with IT management.
5. Create a Board to Govern data
The principal objective in the institution of a board is for mitigating business risks arriving from data-driven decision-making systems and processes currently used in the business environment. The board consists of IT and business users. They are responsible for setting policies and standards that ensure there is a mechanism to resolve data related issues, facilitate and enforce the improvement of data quality, and take proactive measures to prevent problems before they occur.
Recap
Before the establishment of a data governance framework users need to know the answer to the question, What is data governance? All companies struggle with data management. Data is not self-formatting and arranging. It has no guide explaining how to use it. Users have the responsibility of organizing the data in such a way that it aids in tying business and strategy together. It is an essential part of the business that warrants the involvement of a CEO who appoints governance officers and IT management to oversee it.