Optimism is seeing something good in everything and having a positive attitude towards life. It helps to survive the darkest hours and gives the strength to face the hardships. In today's world of extreme competition where success comes hand in hand with failure, one has to keep a positive outlook to survive the immense pressure and hardships. An optimist never breaks down with a failure because he/she knows life eventually goes on.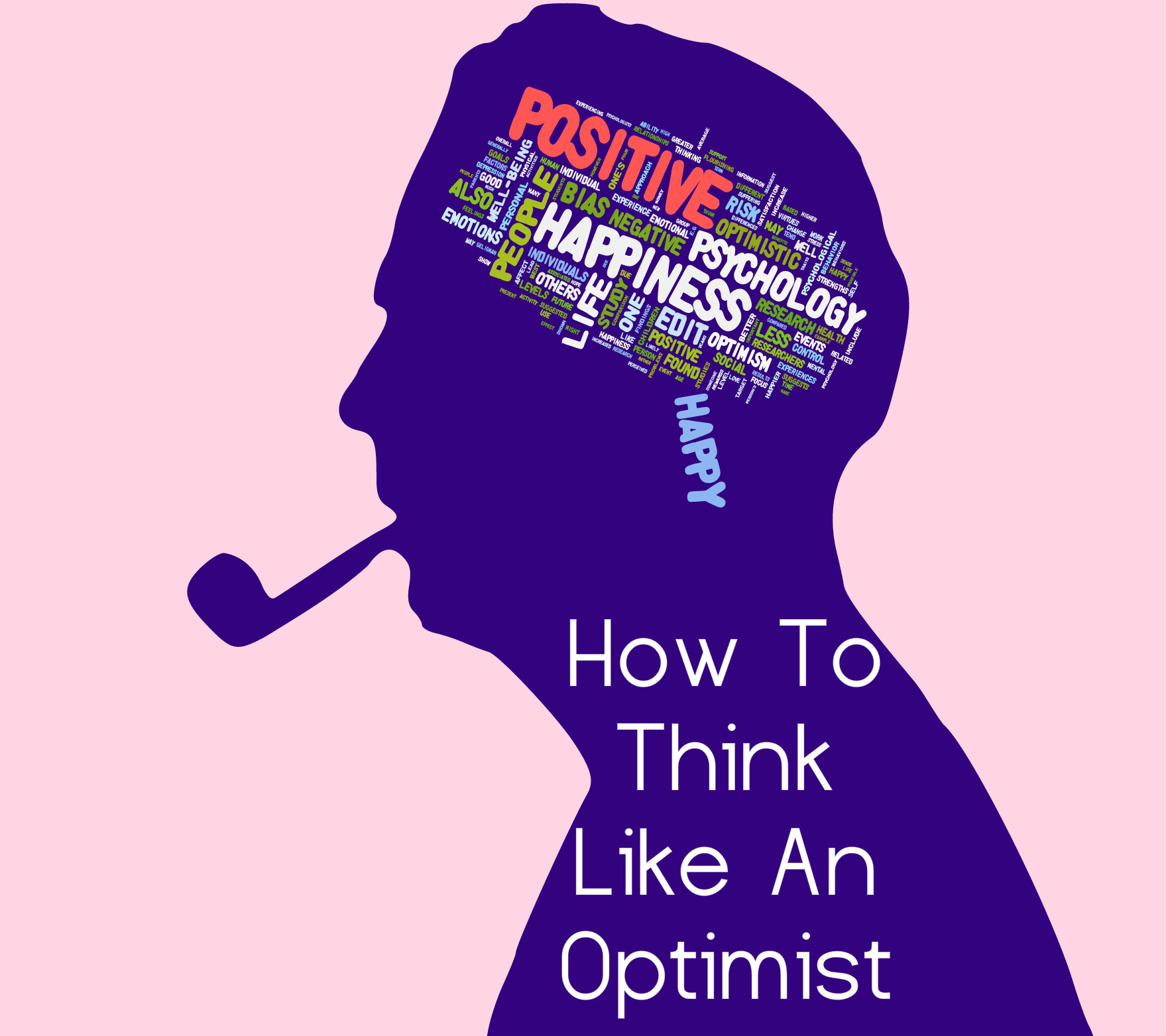 Get Motivated
To think like an optimist you have to believe that after every dark night, a sparkling dawn has to arrive. Optimism is opposite to pessimism which insists in finding negativity in everything. Good books on motivation or inspiring films can help you to build an attitude of positivity. If you are not motivated enough then you tend to prioritize the dark side of everything. Remember that you are privileged in many ways that others are not. Be grateful for what you have. No one can encourage you best than yourself!
Rise and Shine
Begin your day like you have a purpose. As go by the saying "The morning knows the day", start your mornings with a fresh note. Invest your time on things you love to do. Make a list of things you want to do throughout the day. Above all like every optimist, take the day with a smile. Keep your feet on the ground and try to analyze things in a realistic way.
Spend Time With People You Love
It's very important to feel well from within for an optimist and nothing can make one feel better than spending time with their family or friends. They can provide you the support and love that help you to carry out your goal. Take the positive energy from them.
Appreciate Others
An optimist does not only see the good for him/herself but s/he finds something to appreciate in everyone. Everyone has both good and bad qualities and one should encourage someone's positive side to bring out the best in them. It even provides the mental peace from unnecessary competitions and negativity.
Don't Give Up!
Life is the battle where you cannot give up. When you are facing a bad day, don't think it's going to be the same always. "Winter does not stay forever and eventually, spring has to come" – your bad times and failures are not going to last forever. Get inspired by the stories of famous and successful people. See how they never gave up hope amidst the thousand failures. An optimist never quits for s/he believes failures are the pillars of success. So don't give up.
Life is tough, so are you. So take on your life with an optimistic outlook and make the best out of every opportunity. Above all be happy and care about others happiness. Root yourself in the present and make the best of it.
Thank you for reading our article and if you have any doubts/queries/suggestions, please feel free to comment below. If you find this article useful and knowledgeable, please share it with your circle. You can even contact us privately through the contact form or through social networking sites like Facebook, Twitter, Google+ etc.