Last weekend I was at a playground fair with my family and we picked up one of those helium balloons on the way home. So, of course, we had to have some fun playing with the helium! It really is hilarious how helium can make your voice sound all high pitched and chipmunk-ey. That got me thinking that with so many apps for practically anything, there must be apps for changing the way your voice sounds. So, I decided to do some research to find the best voice changer online I could use on my phone. After spending some time on Google, I found a website called AppGrooves that actually has a list of the top 10 apps for voice changing!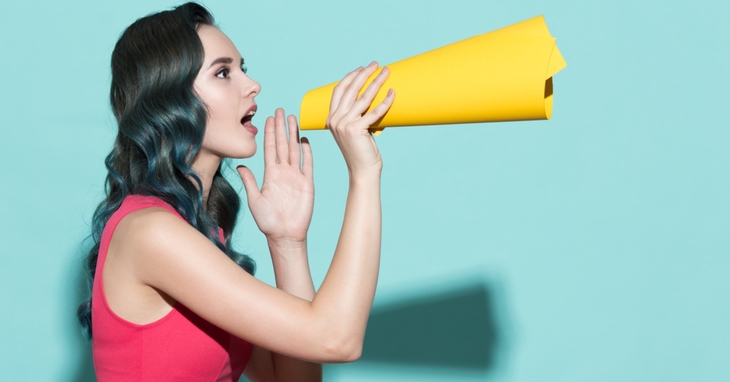 Who knew there could be so many voice changer apps? Well, thankfully they cut out part of the work for me. So, I went ahead and tested some of the apps on their list and reviewed my top 3 favorites.
Voice Changer (Android) – Rating: 4.4, Downloads: 10M+
My first pick is Voice Changer for Android. I particularly loved the variety of voice effects. You can make yourself sound like everything from a bee and a duck, to a devil, robot, chipmunk, and dozens of more sounds. What I really like is that you can also combine effects and make up the craziest voice changer combinations. I particularly found the drunk bee effect to be hilarious. I also had a really good laugh with the hoarse robot sound effect.
The only drawback I found is that you can only apply voice effects to audio files. There is no option for applying sound effects to video recordings. However, I noticed that Voice Changer is updated frequently, and sometimes even twice a month, with new voice effects in almost every update. With so many vocal effects, there is little reason to complain.
Pros: Dozens of voice effects, combine voice effects.
Cons: Voice effects can only be applied to audio files.
Overall: Combine dozens of different sound effects to create unique and hilarious voice effects, but keep in mind that you can only apply them to audio files.
BendyBooth (iOS) – Rating: 4.0
My second pick is BendyBooth for iOS. The thing I like the most about it is that you can do much more than simply change your voice, as you can take pictures and videos and customize the shape of your face too. I found the face changing tools to be really fun to use because you can stretch and shrink your face into some hilarious shapes! I also like the amount of control you get over the voice effects, as you can choose exactly what parts of the video you want to change your voice, and you can also layer different effects too.
Although I found BendyBooth to be an excellent voice changer, I would have liked it if the videos were not limited to 15 seconds. However, for the purposes of social media, this is more than enough time for creating a really funny video. Although it is not a deal breaker, it would be nice if the developers removed the time cap.
Pros: Full control over voice effects, edit pictures and videos, change face shapes, layer effects.
Cons: 15-second duration limit for videos.
Overall: Great for changing your face shape and voice to create funny videos, but keep in mind that the length of the videos is limited to 15 seconds.
Call Voice Changer – Rating: 3.7, Downloads: 5M+
My third pick is Call Voice Changer. I found this to be a great choice if you want to play a prank call on one of your friends. I liked the fact that you can easily hide your number when you call, so your friends will never know who's calling. I also liked how easy it is to change the pitch of your voice during the call, and that you can even add sound effects mid-conversation to confuse your friends even more.
Overall, I found Voice Call Changer to be the perfect companion for call pranks, but you should know that you only get a limited number of free minutes for placing phone calls. I found the price of additional minutes to be pretty economical, but if you're like me and you only want to make quick prank call or two, the free minutes are probably more than enough for what you need.
Pros: Changes voice during calls, hides your phone number, add sound effects mid-conversation.
Cons: Limited number of free minutes for calls.
Overall: Perfect companion for prank calls, but you only get a limited number of free minutes.
Final Words
So here you go, I hope you'll find some use of the reviews. In case you need more similar apps to try out, I'll share the list of other top apps.
These are my top 3 favorite apps for changing the way your voice sounds. I had a fun time prank calling my friends with Call Voice Changer, but my favorite was easily Voice Changer because of its wide variety of voice effects. With any of these apps on your phone, I'm certain you are in for a good laugh. Have a fun time changing your voice!
Thank you for reading our article and if you have any doubts/queries/suggestions, please feel free to comment below. If you find this article useful and knowledgeable, please share it with your circle. You can even contact us privately through the contact form or through social networking sites like Facebook, Twitter, Google+ etc.