Living life is like a dangerous and speedy roller-coaster ride. You have to go through lots of ups and downs and you have only 1 option with you that is "moving on". Meanwhile, we all are busy balancing our corporate life, personal life. We really miss out on the small things that matter a lot in life. For example, we are not able to visit our hometown in the festive season or we are not able to be with our loved ones when they really need us which is a nightmare.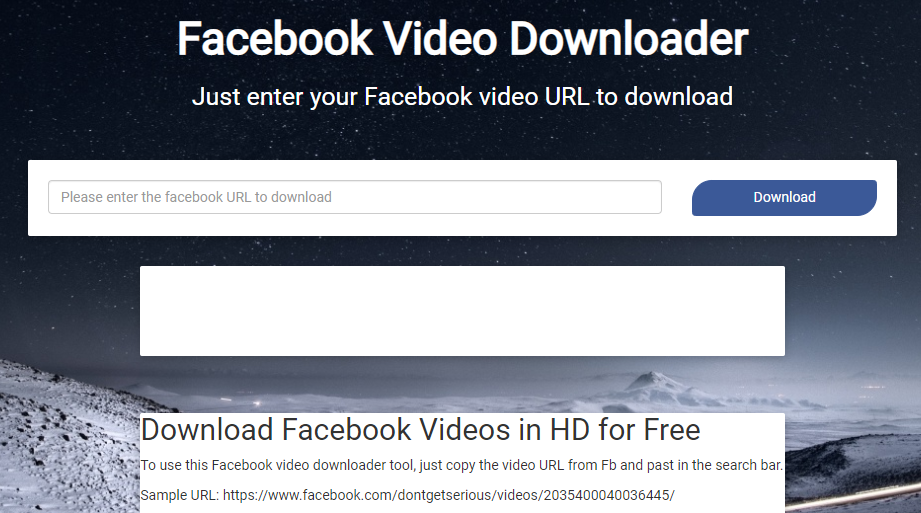 Previously, when the internet was absent, people used to send letters to their loved ones which took days or months to reach till them but now the world is digital and there are thousands of communication mediums that keep you connected with your friends, family and soul mates.
One of them is "Facebook". Founded by Mark Zuckerberg, Facebook is one of the uppermost and prime social media platforms that one can use to upload pictures, upload videos, share thoughts, write their stories and do a lot more things and the good thing is, the entire control of what public can see is in the hand of the account owner.
Facebook Videos – Eats Our Time!
Facebook is now a platform that has millions of videos uploaded on it by the registered users. Some of them are based on learning stuff, some are motivational, some are emotional and the genre on which videos are uploaded are endless. You can find videos related to anything you want to see. All you need to do is search for the video you are willing to watch. 
The thing is till when you will keep seeing those videos on your newsfeed? As said, there are thousands of videos that are being uploaded on Facebook on a daily basis so it might happen that the video you have watched in the morning might be lost till night, so the best to do with videos you love is to download them. The question is, how to download Facebook videos, right? Well, the process is damn easy! You need to have three things:
Internet

A good tool to download videos easily

The URL of the video, of course!
How to Download Facebook Videos?
The very first thing you need to do in order to download Facebook video is to have the URL of that video that you are willing to download. Beneath is the step you need to follow to download a Facebook video without facing any trouble:
Open Facebook and log in with your credentials. 

Go to the video and click on the 3 dots located on the right side of the video.

Click on the Copy URL / Copy Link option available on the list.

Paste the link in the URL bar of https://dontgetserious.com/facebook-video-download

Click on the "Download" button and wait till your video gets downloaded.
It's very easy to download Facebook videos, just follow the steps mentioned above properly.
Enjoy Watching Your Favorite Videos:
Enjoy watching your favorite Facebook videos whenever you want to. There won't be any internet issue that will keep you waiting for your video to get buffered. Using the above tool, you can download Facebook videos on your PC as well as on your mobile device.
Watching videos that you love makes you feel relaxed, makes you happy and is one of the best remedies for those who had a hectic day in their office. We make our lives serious when it is not meant to be actually!